Moderator: Scorekeepers
Woooo! Way to go Karp!
nWo 4 Life!
First & ONLY 6 AND 7-Time Stablewars Champion
15-Time Titlewars Champion, Current NXT & ROH Tag Team Champion (w/Coolio)
Longest Reigning Champion of All-Time (1,316 Days)
14-Time PPV Champion
2016-17 WWE PPV Grand Champion
2017 ROH PPV Grand Champion
nWo 4 Life
---
Congrats N8!
Don't hinder The Jinder!

- 5x SW
- 30x TW
- 1x PPV
- 2x MITB
- 2x EWars
- 4x Survivor
- 2x TV Wars
- 2x Cup Games
- 2x PPV Wars
- 1x iWars
- 1x Ultimate Endurance
- 2x Jobber Wars
- 1x Bracket Brawl
- 3x Tag Team Challenge
- 1x Last Man Standing
- 1x SW Draft
---
Superstar
Posts: 7908
Joined: Mon Jan 20, 2003 1:57 pm
I was worried I was going to get stripped as well
Play UFC PPV
here
Come listen to me on the Trending Topics Netowrk with my show
All Beer Inside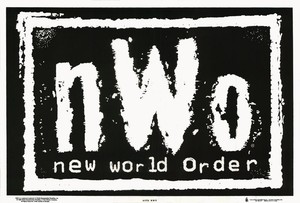 ---